Why Become a Porch Pro?
---
We know there's a lot of other companies out there promising to send you leads and help you grow your business.
So, what makes us different?
01
We're dedicated to Quality
The best pros are on Porch, and homeowners know it. We put your profile at the top of search results based on your experience and the quality of your work. The more great work you show off in your profile and the more positive customer reviews you receive, the higher you'll rank on our site.

of our pros who have a BBB rating are rated B or higher

average length of time our pros have been in business

average number of projects uploaded by pros who have uploaded at least 1 project

average porch pro rating
02
Your work takes center stage
When you join Porch, we set you up with a rich online profile where you can showcase your best work and experience. Then we send customers your way.

We send more than 100,000 qualified leads to Porch pros every month—customers who've seen your profile and are calling because they love your work. That's enough to build a business on.
03
You'll get access to Lowe's customers
We're the only Pro Network who is partnered with Lowe's. In all 1,700+ Lowe's stores around the country, Lowe's customers search for professionals on Porch every day to help them with their home projects. These are high quality leads from homeowners who are ready to get started with their home improvement projects, and you'll get access to them as a Porch Professional.

---
customers a week

---
stores nationwide

---
Porch professionals searched for by Lowe's customers last year
04
We're The Home Network
Through our partnerships with Lowe's, Realtor.com, Forbes and other well-known sites, we've quickly become a destination for homeowners to come to for all things home related. We've been growing rapidly and have over 1.5 million homeowners using our site each month.
We're dedicated to helping people everywhere love their homes, and for you, the home professional, this means that you'll have access to these high quality homeowners to start generating new business.
05
Our
community and educational resources
Learn, connect, and interact with other pros in our thriving pro community. We're creating a community of the best pros so we can highlight their stories, expertise, tips and advice with other professionals.
We also have a team of folks focused on creating educational resources such as free guides and webinars. From social media guides to tax webinars, the Porch Pro community's got the information you need to grow your business the right way.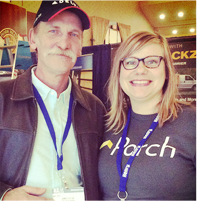 How It Works
---
Every Day, 2 million homeowners search online to find home improvement professionals. Through the Porch platform, we help you connect with these homeowners like never before.
Create your free Porch profile so homeowners can see who you are and why you're the expert in your field
Previous
Next
Get Started
Porch Premium Features
---
Porch Professional is free to join but we do offer a paid Porch Premium membership which allows you to be the featured professional in your area and get more leads. Learn more about Porch Premium here:
Learn More